Making Every Wedding Perfect
---
Our Story
How Sonas got started
Back in 2014 Emmet Hannan was looking for software to help him run his multi-venue events business. Everything he found was either poorly built or only covered part of what his business needed. Then, over a family dinner in Ireland it was suggested he should talk to his nephew Mark, an experienced developer. One year later Mark had built an events management software with a special focus on weddings. It was named Sonas which means "happiness & good fortune" in Irish.
Since then Mark and co-founder Richard have expanded the company and evolved the software into one of the most complete wedding management solutions on the market. It is relied on by venues across both the UK and Ireland to ensure each and every wedding runs like clockwork.
Our Mission
Filling a Gap in the market
There are a lot of generic event management apps out there and a long list of wedding planner tools for couples. But very few of them focus on the venue's needs and almost none of them were built hand in hand with wedding venue owners. This is where Sonas finds its purpose.
Our goal is to create an ever more powerful solution for wedding venues. One that helps lighten the load through smart automations, that keeps staff and tasks synchronized and that unifies all communications in one place be they with suppliers, couples or team members. We want to make complex wedding planning simple. And we want to make every wedding perfect.
Team
Meet the team that makes Sonas what it is.
---
Richard Lynch
Co-Founder & Managing Director
Before co-founding Lytesoft in 2015, Richard came from a background in global logistics and manufacturing having overseen everything from the implementation of Inventory Management systems to the planning and construction of aircraft maintenance hangars.
Mark Lynch
Co-Founder & Technical Director
Mark started programming when he received his Commodore 64, aged 8, and hasn't stopped since. He has worked in PC, Console and Mobile gaming, specialising in Artificial Intelligence and Video Streaming, and in 2015 he co-founded Lytesoft to develop SaaS solutions for enterprise.
Antonio Castelli
Senior Developer
Toni joined Lytesoft after a few years as CTO of Flipship, a company he co-founded, which provided a social logistics platform. His wealth of experience in SaaS development has helped push Sonas to new limits.
Pierre Larose
Marketing Director
Pierre started his career in market research but quickly embraced digital marketing, culminating in him founding a successful international ecommerce store. Thanks to Pierre Sonas is now reaching a wider audience and building better relations with our customers.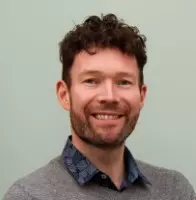 Robin Longman
Sales & Customer Success Manager
Robin is the newest addition to the Sonas team. He brings with him extensive experience in Sales and Account Management and will help new customers get the most out of Sonas.
Support Received
---
This Project was supported by the Local Enterprise Office Limerick through co-founding from the Irish Government and the European Regional Development Fund 2014-2020" The project contributes to the SME support, promotion and capability development theme of the ERDF co-funded programme